National Safety Month: Constructive Ways to Prepare for the Worst
Posted 5/26/20 11:29:14 AM by Emily Pazel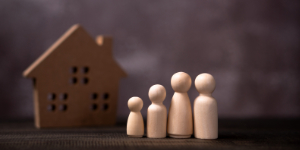 With an international pandemic looming, you might have found yourself sticking around your house more than usual lately. Maybe your kids are doing virtual school and won't be going back for the rest of the school year, and you need some ideas to keep busy. Or, maybe you don't have children but still need something constructive to do at home to ensure your sanity. Either way, you are in luck!
The month of June is National Safety Month. Each week, you can take the opportunity to re-evaluate your safety plans and improve your safety standards at home, in the community or even at work. Whether it's increasing your first aid knowledge and emergency awareness through drills or taking a quick online CPR class, you can take steps to be better prepared for when an emergency strikes.
Family Safety Tips
No matter how big or small your family is, safety should be a major priority with the ones that you love in order to keep them safe and sound. There are many unthinkable dangers that could happen at any moment, such as emergency weather that can come with a week's notice like with a hurricane, or can come within seconds like a tornado. Having a consistent plan that you go over with your family, whether it's about what to do during a severe storm or how to put together a first aid kit, is a good way to spend a few days doing something constructive in the home.
Prepare for inclement weather
Severe or inclement weather can happen at a moments notice, and it's a good idea to know and understand the type of hazardous weather that can easily affect your area, such as tornadoes, floods, hurricane or thunderstorms and lightning. So, make a plan today and go over it with your family. Start with these steps:
Put a plan together by discussing the questions below with the people you share your home with:
How will I receive emergency alerts and warnings?

What is my shelter plan?

What is my evacuation route?

What is my family/household communication plan?

Do I need to update my emergency preparedness kit?

Make sure to stay up-to-date with CDC and update your emergency plans as needed due to the Coronavirus
While putting together your plan of action with your family, it's important to also consider the specific need in your family household, such as dietary needs, pets or service animals and the responsibilities for assisting each other. Once you have your emergency plan, it's a good idea to go over it with your family or loved ones. Practice a few drills around the house to ensure that everyone, no matter the age difference, knows where to go or what to do in the event of severe weather.
Put together a first aid kit
A well-stocked first aid kit can come in handy in many different kinds of emergency situations. It's good to keep one inside the home, as well as keep one in the car and know the location of one at your work. Putting together a first aid kit with your family can be a fun and educational tool to do with your little ones.
Here are a few things that are recommended by the American Red Cross to keep in your family's first aid kit:
2 absorbent compress dressings (5 x 9 inches)

25 adhesive bandages (assorted sizes)

1 adhesive cloth tape (10 yards x 1 inch)

5 antibiotic ointment packets

5 antiseptic wipe packets

2 packets of aspirin

1 emergency blanket

1 breathing barrier

1 instant cold compress

2 pair of non-latex gloves

2 hydrocortisone ointment packets

1 3-inch gauze roll bandage

10 or so sterile gauze pads (assorted sizes)

Oral thermometer

Tweezers
Getting a plan together for your family is not only helpful for your safety, but it can also give you peace of mind knowing that you are better prepared and ready to tackle bad weather or someone getting injured around the house. And putting together a first aid kit doesn't necessarily have to happen with an entire family, you could be living alone and also need one just as much. Speaking of being on your own, let's discuss a few things that you can do on your own that can help you prepare during National Safety Month.
General Safety Tips
Sometimes, with our busy work and life schedules, the last thing we think about is taking time to put our safety first at home, on the road or even at work. It's a good idea to use the National Safety Month of June to pause for a second and reflect on things that could be repaired around the house or maybe do something you've been putting off for awhile, such as taking a CPR class. Doing these little things, though they may not seem like much, could make a big impact on your life.
Here are a few recommended general safety tips that you can look into:
Report/track repairs around the house

: Don't wait until it's too late! As with any home or apartment that you live in, there are constant repairs that need to be maintained with appliances, equipment and home structures in order to have a safe and clean home environment for yourself and your family. Try not to postpone these repairs as it could lead to more significant disasters, such as a large leak that floods the home or having bugs and little creepy crawlers take over your home.

Volunteer to participate in community emergency preparedness events

: Donate your skills and time with volunteering for a community emergency preparedness event in your area. When disaster strikes your town, typically, the town will have multiple service organizations where you can volunteer to help pass out or deliver meals or rebuild structures that were damaged in a storm. Take this opportunity to research them and sign up to aid your community when the next disaster hits.

Take a CPR class:

Administering CPR on someone that needs it has been proven time after time to work and can help save a life. Whether it's learning to give CPR to adults or to children, it can be a great investment to explore. Multiple organizations throughout the country offer courses both in-person and online.

Learn about proper storage and disposal of medications:

Sometimes, our cabinets at home can get overwhelmed with medications and it's a good idea to take some time every year to go through them and get organized. The CDC offers a great

guideline

on the proper storage and disposal of medications. Medications should be checked for expiration dates and stored somewhere secure where children and pets cannot reach. The best and most environmentally friendly way to dispose of your medications is through a drug take-back program.
So, while you are sitting around your home in self-quarantine or maybe just looking for something more constructive to do with your time or your children's time, try a couple of these safety tips that could come in handy when you least expect it. You can never be too prepared for accidents or bad weather that may come sweeping across town during the middle of the night. So, pause and take some time to get these things done because, in the end, you will be thankful that you did.
---
Recent Posts
Categories
Archives