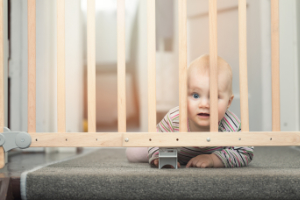 As we all know, safety is important and your child's safety is a top priority. It's easy for babies and toddlers to get in trouble because they don't know what danger is, which is why they need constant supervision. And even though your baby is not in the crawling stage yet, there's still a lot of things you have to prepare for and tools you are going to need to keep them away from danger as they grow.
Before your little one starts to curiously wander around the house you must know the places they shouldn't be allowed in, so take your time and look around your home and make sure it is free of any hazards before your baby is born. Because before you know it they will be walking and climbing things.
Young kids have the highest risk of being injured at home because they spend most of their time there. Therefore, as parents we must prepare and prevent any accid
---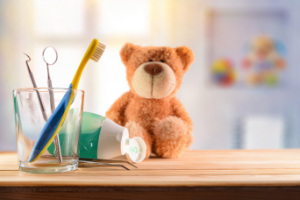 Even as an adult, going to the dentist can sometimes be a nerve-racking experience. So just imagine what it's like as a young child going for the first time. The chair, the lights, the sound of buzzing tools – it's a lot of stimulation and can be a lot to take in all at once.
However, it's a very necessary part of life to make sure young children see a dentist as part of maintaining a healthy lifestyle. So, it's up to parents to get your children ready for their first visit to the pediatric dentist to provide a friendly, calming environment for children.
With that being said, how can parents get their children ready to see a dentist? Simple, you can follow a few different steps to start that transition, like teaching them to brush their teeth for the first time from an early age. But just how early can you start?
When should children start
---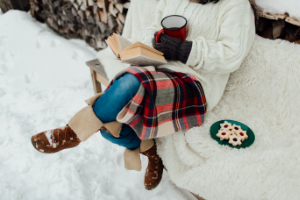 Each year, dozens of spectators flock to Punxsutawney, Pennsylvania to see if a certain groundhog named Punxsutawney Phil will emerge from his burrow and see his shadow. This year, on February 2nd, the famous rodent crawled out from his hole and saw his shadow, predicting there would be six more weeks of winter.
Due to the coronavirus pandemic, this Groundhog's Day was virtually live-streamed with only a few people in attendance. But that didn't stop Phil from seeing his shadow and forecasting six more weeks of cold, chilly weather for the country.
According to the Punxsutawney Groundhog Club, "Punxsutawney Phil, the Seer of Seers, the Prognosticator of all Prognosticators," woke up around 7:25 a.m. by his handler, who is part of the
---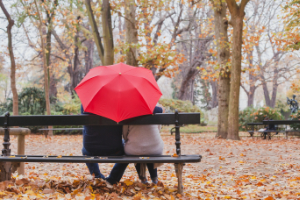 As the New Year begins, people start planning ahead for that one special day to celebrate the love and affection they have towards their significant other. Unfortunately, thanks to the pandemic, going out and having a normal day has become difficult for anyone whether it is people being afraid to leave their homes or due to several places closing down. Either way, it has resulted in couples spending a lot of time under the same roof. So maybe now is a good time to re-evaluate or work on your relationship.
Although it's easy to get caught up in the frenzy of divorce rates, studies have shown that, actually, divorce rates have seen a recent decline in the past few years. A recent survey from the American Family Survey found that 34 percent of married men and women ages 18 to 55 have seen increased stress in their marriage due to the pandemic. However, the same
---

Nowadays, social media is everywhere. And when we say everywhere, that's exactly what we mean. Not only is it used by billions of people to connect with friends, family and neighbors, it's also used by thousands of businesses as a digital marketing strategy to collect data, influence shopping trends and ultimately, make a buck or two from you, the consumer.
But what makes it so addicting? Why can't we seem to put down our phones? And how exactly is it influencing the people around us? In particular – how is it affecting the people most at risk: our younger population?
Reports have shown that 75 percent of American teenagers have social media profiles, and that using social media has become a huge part of a teenager's normal daily life. Of those using social media, reports have shown that 51 percent of teens visit social networking sites
---
Recent Posts
Categories