Posted 12/29/20 3:59:06 PM by Emily Pazel

Nowadays, social media is everywhere. And when we say everywhere, that's exactly what we mean. Not only is it used by billions of people to connect with friends, family and neighbors, it's also used by thousands of businesses as a digital marketing strategy to collect data, influence shopping trends and ultimately, make a buck or two from you, the consumer.
But what makes it so addicting? Why can't we seem to put down our phones? And how exactly is it influencing the people around us? In particular – how is it affecting the people most at risk: our younger population?
Reports have shown that 75 percent of American teenagers have social media profiles, and that using social media has become a huge part of a teenager's normal daily life. Of those using social media, reports have shown that 51 percent of teens visit social networking sites
---
Posted 11/24/20 5:59:24 PM by Emily Pazel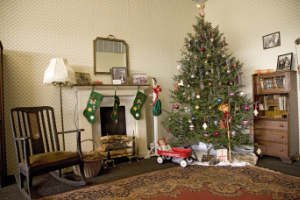 The Christmas tree is an iconic symbol around the world for many reasons. It's a symbol of timeless traditions, family gatherings and most importantly, a beautifully decorated tree that lights up the holiday season. Many people don't even think twice about setting up the tree and decorating it with brightly colored ornaments around this time of the year. But have you ever wondered what the Christmas tree represents? Where it all started? Or, maybe where most of the Christmas trees are grown?
In southwestern Pennsylvania, Indiana County is famously known as the "Christmas Tree Capital of the World." Beginning in 1918, Christmas trees were grown as a popular farm crop, and by 1956, an estimated 700,000 trees in Indiana County were cut. Although other states may now grow more evergreen trees, Indiana County claims to be the first and still proudly holds the gra
---
Posted 10/31/20 10:11:24 AM by Emily Pazel

If you have ever been in the position where you have had to take care of a family member, friend or neighbor – whether it's due to a disability or age-related – then you know the responsibility and hardships that often come with it. It's relatively common for everyone to experience being a caregiver at some point in his or her life. Often, we end up taking care of a parent or family member that falls ill or has a disability and can no longer provide for him or herself.
Over 60 million people living in the United States are unpaid caregivers, devoting their attention to someone else in need. And in the month of November, those millions are recognized during National Family Caregivers Month for all their hard work and dedication.
Maybe you haven't had the opportunit
---
Posted 9/21/20 5:29:53 PM by Emily Pazel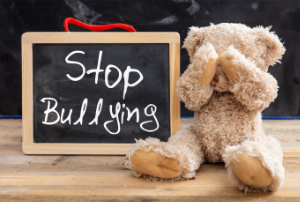 In this day and age, there's no escaping the constant ridicule of bullying. For school-aged children, the bullying doesn't just stop once they come home from school – it's virtual and all around them 24 hours a day, seven days a week. It doesn't stop. And, unfortunately, it's harder to prevent and control. So, is there anything you can do? That answer to that question is yes! While bullying might look a little differently than it did when you were a kid, it's still the same concept.
Since the month of October is National Bullying Prevention Month, it could be a great opportunity for you, as a parent or a person that works closely with children, to take a step back to learn the signs and make steps can be taken towards helping someone that may be experiencing bullying.
Although bullying may seem like an ordinary thing that everyone experiences at some point during their life, it should be prevented or acknowled
---
Posted 8/31/20 5:21:02 PM by Emily Pazel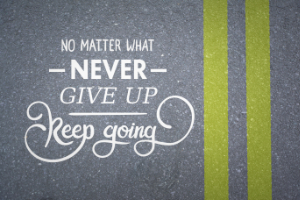 Suicide is a tough topic to discuss with anyone, but at times, completely necessary and may save a life. Each year, several mental health organizations and individuals across the country raise awareness of suicide prevention during the month of September.
Although there are several ways to try to help someone in a time of need, if you or someone that you know is in a crisis, call the toll-free National Suicide Prevention Lifeline at 1-800-273-TALK (8255) where you can speak to a professional. Every call is confidential and is available for anyone 24 hours a day, seven days a week.
It's also important to point out that although you can always be a caring friend, a trusted coworker or a loving family member, suicidal thoughts can sometimes be more than what the average person can take on, and the assistance of a professional is required. By talking with a licensed professional early on, you can have better success with treatment and helping that p
---
Recent Posts
Categories
Archives