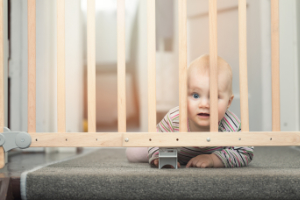 As we all know, safety is important and your child's safety is a top priority. It's easy for babies and toddlers to get in trouble because they don't know what danger is, which is why they need constant supervision. And even though your baby is not in the crawling stage yet, there's still a lot of things you have to prepare for and tools you are going to need to keep them away from danger as they grow.
Before your little one starts to curiously wander around the house you must know the places they shouldn't be allowed in, so take your time and look around your home and make sure it is free of any hazards before your baby is born. Because before you know it they will be walking and climbing things.
Young kids have the highest risk of being injured at home because they spend most of their time there. Therefore, as parents we must prepare and prevent any accid
---

Nowadays, social media is everywhere. And when we say everywhere, that's exactly what we mean. Not only is it used by billions of people to connect with friends, family and neighbors, it's also used by thousands of businesses as a digital marketing strategy to collect data, influence shopping trends and ultimately, make a buck or two from you, the consumer.
But what makes it so addicting? Why can't we seem to put down our phones? And how exactly is it influencing the people around us? In particular – how is it affecting the people most at risk: our younger population?
Reports have shown that 75 percent of American teenagers have social media profiles, and that using social media has become a huge part of a teenager's normal daily life. Of those using social media, reports have shown that 51 percent of teens visit social networking sites
---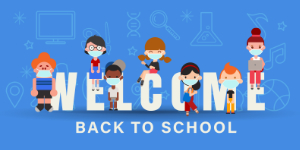 The Pennsylvania Department of Education states they are "committed to offering guidance and resources to support and help protect school communities during this pandemic." Although the plans for how and when schools reopen is still a moving target, the Pennsylvania Department of Education has provided a Preliminary Guidance for the Phased Reopening of Pre-K to 12 Schools.
The reopening of schools depends on the public health conditions and will vary by county. Additionally, the phased reopening will be designated by Governor Wolf's Process to Reopen Penn
---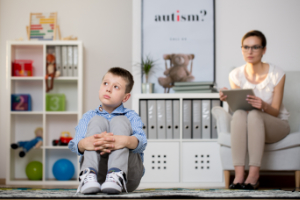 Autism spectrum disorder is a bio-neurological developmental disability that generally appears in children before the age of 3, and can cause significant social, communication and behavioral challenges. And believe it or not, autism is generally more common than you think, affecting nearly 1 in 59 children.
If you happen to work with children or are around children more often than not, there is a good chance that you know or will encounter someone living with autism. And it's important to know how to approach teaching them or having them in your offi
---
Recent Posts
Categories